WINNERS OF 2022
Jazz World Photo 2022
Didier Jallais / FR
Having practised the profession of dental surgeon for 42 years, Didier Jallais has also led, in parallel, a career as a photographer, which he can now fully assume because he is retired. Very early on, in his adolescence, he was hit by a virus that was much less dangerous than the one that now occupies everyone's thoughts, and from which he has never tried to escape: photography. India (36 stays in this vast country!) and music, essentially jazz, remain his favourite subjects. He has exhibited in many places in France and abroad and has won several international competitions, including the jazz world photo competition in 2014 and 2018. Louis Armstrong, once, said of jazz: "What we play is life". It is this life that Didier Jallais tries to capture with his jazz photos, most of which were taken at the world-renowned festival, Jazz in Marciac, while keeping as a principle what Henri Cartier-Bresson so rightly stated one day: "To photograph is to put the head, the eye and the heart in the same line of sight".
Emmanuelle Nemoz / FR
Based in the French Alps and travelling around to shoot musicians at work, Emmanuelle focuses on trying to convey visually what they express with sound by catching meaningful moments. Jazz music is her favoured field of action, and her photographs are regularly published in newspapers, magazines and online media as well as used for album covers, album art and artist promo. She is also an official photographer for the CosmoJazz Festival in her hometown of Chamonix and for the French-Swiss festival Jazz ContreBand.
Jiří Hrbek / CZ
I live in the small town of Ledeč nad Sázavou. I started photographing after the army. Later I studied photography at the Institute of Fine Art Photography at the Silesian University of Opava. My themes most often included documentary series. It was a way for me to get closer to the topic and understand it more. In addition to documentary series, one of my favorite themes is the music scene. Photographing at concerts without accreditation is not very easy, but I am glad that sometimes we manage to capture something interesting. My photographs have appeared in various publications as well as on CDs and LPs. I really appreciate the opportunity to collaborate on the booklets for the CDs for bluesmen Jan Spálený since 2012. I discovered the jazz music more thanks to chance after being placed at JWP 2014. Today I can't imagine attending a concert without a camera. I just can't enjoy it without taking pictures. I am not interested in capturing important stars, but rather in capturing and conveying emotions and atmosphere.
About US
Jazz World Photo Competition
"Jazz is a life-long passion." And I like to listen to it through the lens of my camera …" says the founder of Jazz World Photo Patrick Marek.
The world competition for jazz photographers JAZZ WORLD PHOTO had its beginnings in 2013, being organized by photographer Patrick Marek and his friends – promoter Tomáš Katschner and photographer Ivan Prokop. In its first year, the competition was attended by many photographers from all over the world – 134 participants from 29 countries. International jury picked 3 winners, who accepted their prizes in person – 1st prize was awarded to Didier Jallais (France), 2nd prize to Rainer Rygalyk (Austria) and 3rd prize went to Miroslav Novotný (Czech Republic). Thirty selected photographs became the body of well received traveling exhibition. During the following year, this exhibition was shown to great applause at many festivals and in art galleries throughout Czech Republic, Slovakia and Belgium. In the second year, JAZZ WORLD PHOTO participation increased by 40% – to 187 photographers from 27 countries. The increase was unexpected – in the second year, the rules had changed, and the photographers were allowed to send in only pictures taken in that year. And the final result was surprising even for the independent Jury that evaluated the photographs anonymously. All three principal prizes went to authors from one country – Italy. The Jury awarded the 1st place to Andrea Rotili, 2nd place to Andrea Palmucci, and 3rd place to Fabio Orlando. The collection of 30 best photographs again forms traveling exhibition that is in high demand. Every year, the exhibition is accompanied by full printed catalogue. Jazz World Photo is a not-for-profit project aiming to promote jazz and jazz photography in the context of related genres like blues, funk, world music etc. Every year, the winners and jurors meet during the main concert at the international festival Jazzinec in Trutnov, Czech Republic. Both years of the competition were included in the events of the International Jazz Day sponsored by UNESCO. Last year's prizes were created by well known Czech art designer Jan Činčera, who is already working on the prizes for the next year.
THE JURY
Interantional Jury of The World Jazz Photo 2022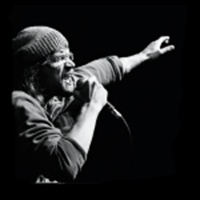 Well known singer, lyrics writer and musician, a personality that perceives and creates music through all the senses. In his songs, feeling, emotion and reason are in balance. He is a person with authority by nature.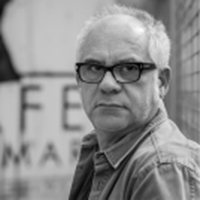 ANTONIO PORCAR CANO
Spain
Photographer passionate about jazz music, founder of the Facebook group Jazz Photographers. Winner of the prize Jazz Photo of the Year 2014 awarded by the Jazz Journalist Association and winner of 2014 Jazz in Motion Juried Photography Exhibition (CA).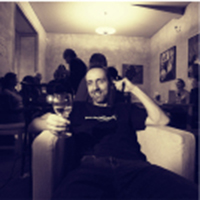 Tomáš Katschner
Czech Republic
Musician and producer, founder and program director of the Jazzinec Festival in Trutnov. He is a music programming director of Czech Radio. Founder and organizer of the Jazz World Photo competition.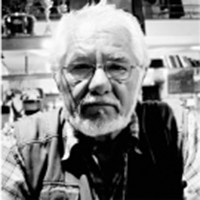 Photographer and cameraman. Before leaving Czechoslovakia, he worked ad photographer for Barrandov Film Studios and participated in creation of more than 35 films with well known Czech directors, among them Jiří Menzel, Juraj Herz and Vladimír Sís.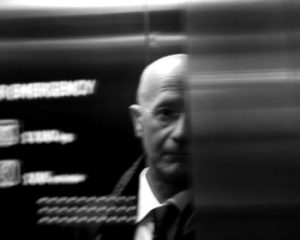 Lives in Umbria. Engineer, he prefers B/W reportage. He has dedicated himself for some years to the photography of musical events, he is co-author of the book "I colori del Jazz" and in 2019 he has published the photo book "Jazz Notes". In 2020 he published the book "Life and Death – Mexican Rhapsody". He has exibited his work in numerous solo and group exibitions in Italy and abroad.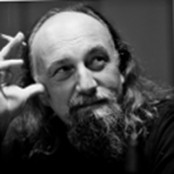 Patrick Marek
Czech Republic
Photographer who lives for jazz music. Creator and organizer of the worldwide joint photographic exhibition, the initiator, founder and organizer of the Jazz World Photo competition that developed out of the exhibition.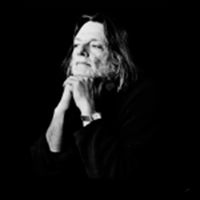 Ivan Prokop
Czech Republic
Freelance photographer and graphic artist. He focuses on music and theatre photography and is an author of many covers for audiovisual media. He cooperates with well known Czech and international music festivals. Chair of the JWP jury.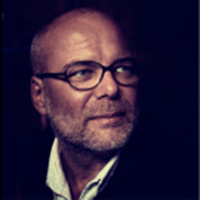 Jiří Turek
Czech Republic
Freelance photographer, who started his professional career in 1990 in the MF Dnes daily. He started freelancing in 1998 and became one of the most acclaimed portrait and commercial and advertising photographer well known locally and internationally. He also devotes his time to teaching.