Winners of Jazz World Photo 2018
Didier Jallais / FR
Up until now, my profession of dental surgeon (Well, no one is perfect!) has not left me much time to pursue my numerous passions, which include sports, music, piloting an helicopter and traveling around the world. But above all other interests, photography, and particularly the photography of jazz and other improvisational artists, has always occupied a central part of my life. Since, to my knowledge, no one in my family (not my father, mother, nor even my grand parents) took photos, it makes perfect sense that I myself would be absolutely fascinated by photography!I have been drawn to this art since my adolescence, but my practice really took off with the arrival of numeric photography. Back in 2014, I entered the Jazz World Photo Competition with a picture of Sonny Rollins taken at the Marciac Jazz Festival. To my great surprise, I was awarded the First Prize! And subsequently, this honor allowed my photography work to be appreciated and welcomed at numerous festivals and by some marvelous artists, including Jazz in Marciac! My entry this year is a portrait of the extraordinary young musician Vincent Peirani, together with his magic accordian. I feel that this picture perfectly captures the famous quote of Louis Armstrong: "What we are play is life"

Markus Lackinger / AT
Born 1961 in Salzburg / Amateur photographer/self-taught
I started listening to jazz at the age of 15 and, at about the same time, I began to discover my interest in photography.In 1982, I began volunteering at "Jazz im Theater" in Salzburg, which was the predecessor of today's Jazzit Music Club. After many years of a nomadic existence at various locations in Salzburg, the Jazzit found a permanent home in 2002. It was then that I became more actively involved in concert photography. My intention was to provide photographic documentation of as many concerts as possible that were held at the Jazzit Music Club, and to capture the countless magical moments in pictures. In doing so, my goal is always to be as unobtrusive as possible, so as to not disrupt the concert itself. For a number of years, I have also been involved as a lighting engineer at the Jazzit – a wonderful complement to my activities as a concert photographer. In the meantime, I frequently take photos outside of the club itself, for example at the "Jazz & the City Salzburg" jazz festival, at "Inntöne", at "Musik beim Wirt" in Fornach, as well as at the young Salzburg music festival, "Take the A-Train", which takes place at, and close to Salzburg Main Station. In 2017 alone, I was able to capture 98 concerts in photographs. The photo of Joe McPhee that was submitted was taken at the concert "DKV-Trio feat. Joe McPhee" at the Jazzit on 17.11.2017. This is my first participation in a photography competition. Now, as always, my work is on a voluntary basis during my free time.Until now, I have not been in a position to host my own photo exhibition – despite multiple offers – simply due to a lack of time. My photos have been published in various print media and, of course, on my website as well as flickr at Flicker.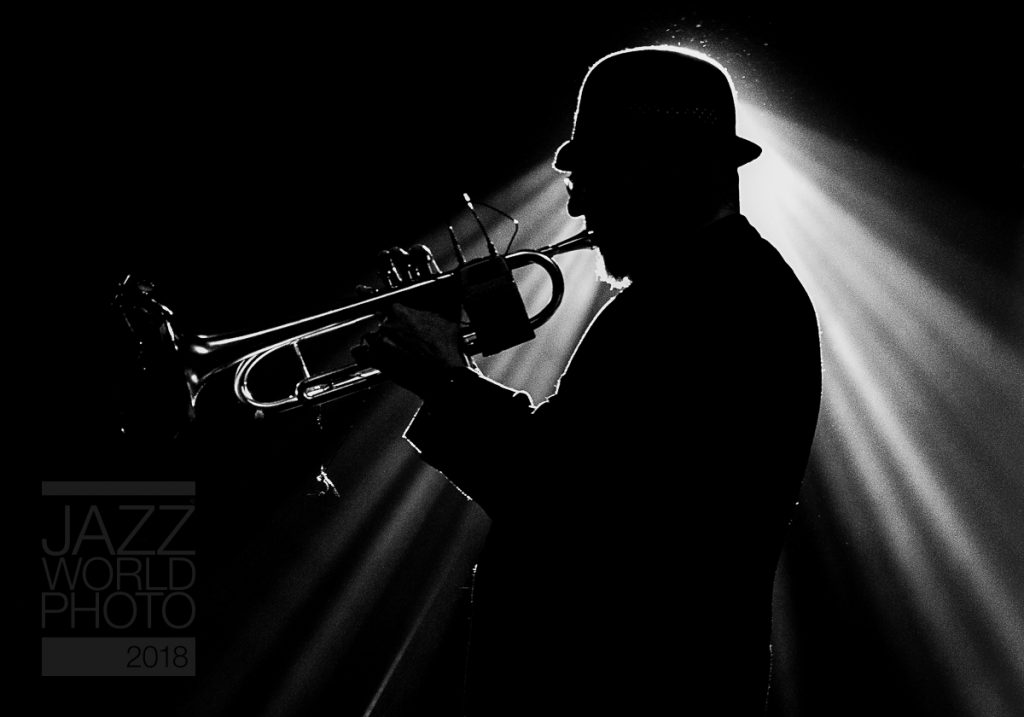 Anna Rezulak / PL
Freelancer photographer fascinated by music and street photography. She likes small, intimate jazz concerts, where patiently awaited moments bring unexpected and surprising portraits of artist. Anna runs a photo-blog "Focus on art" where she interprets events in her point of view. On daily bases she is involved in entertainment and corporate photography.