Terms & Condition
The competition welcomes all professional and amateur photographers regardless of age, nationality, faith or orientation.
REGISTRATION FOR JAZZ WORLD PHOTO 2023 IS CLOSED
Registration conditions:
Any photographs on the themes of jazz, blues, world music etc., taken exclusively during the year 2022 may be submitted.
Any photographer may submit only one photograph.
The submitting photographer must be the author of the photograph and the photograph must not be subject to any other obligations.
The submitted photographs must have dimensions of the longer side of 1200 px and maximum file size 800 kB.
The photographs submitted for the competition must not contain author's logo and watermarks
The photograph description must contain the date and place it was taken (also the title of event, if applicable).
In case of photograph of an artist, his/her name must be stated.
The submission consists of filling out a form and uploading the submitted photograph to the server
Entry Fee €20
From the properly submitted photographs, the jury will select 30 best pictures that will be shown in traveling exhibitions Jazz World Photo 2023. The authors of selected photographs will be asked to send the submitted photographs in print quality with minimum size of the longer side 60 cm, together with brief biography and a portrait of the author. The winners will be announced and prizes awarded on 25 March 2023 at the 25th Annual Jazzinec Festival in Trutnov, Czech Republic.

Author of the winning photograph becomes a member of the jury for the next year.

The organizer undertakes not to provide the original photographs and data to any third party without the consent of the author, and to use the photographs only for the competition and its promotion.

By sending the photographs the author expresses his/her consent with the conditions of the competition, and with the exhibition of the photographs and its use for the promotion of the competition.

In case of breach of any of the above conditions, the photograph concerned will be excluded from the competition.
---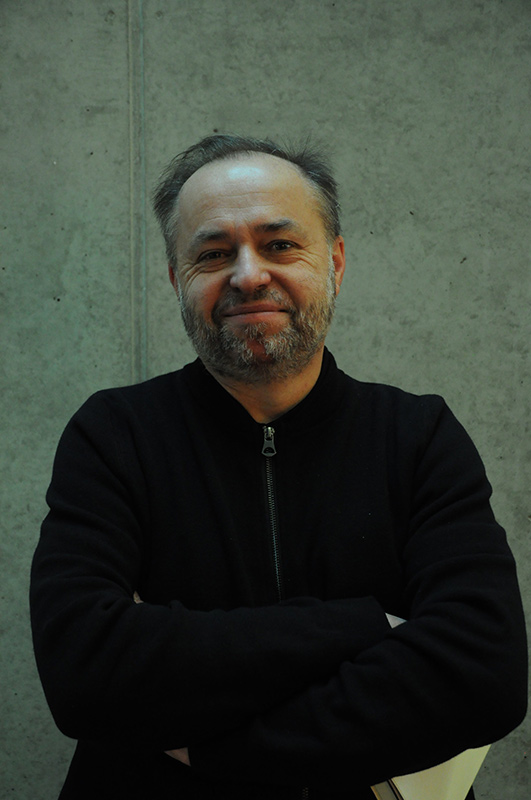 Creator of this year's prize Jan Činčera
Graphic designer (*1961)
In 1994, after several years of creating graphic art and book covers, he and his wife founded Studio Činčera that systematically focuses on cover design and spatial paper art.
Studio Činčera
Modřanská 98, Praha 4, 147 00, The Czech Republic
E | studio@cincera.cz
T | 274 781 469