WINNERS OF 2020
Jazz World Photo 2020
Kasia Idźkowska / PL
Kasia, graduate from the reputable Warsaw School of Photography, she has also a Master's degree in Economics, Once pursued a corporate career, she began her career as a photographer, working on the long-term project: "That's Jazz, Babe" – through this she wants to show the contribution of jazz artists to the world of music.
Jura Třos / CZ
"Life is like a trumpet – if you don't put anything into it, you don't get anything out of it." William Christopher Handy When I started taking pictures six years ago, I was excited by the photo editor's ability to enhance the quality of my photos. So I started to "put something into it" to be able to do it similarly to the machine. When I succeeded, I tried to do it better than the machine.
Serge Heimlich / FR
Born in 1953 in Metz (France), music has always accompanied me. My apprenticeship was through classical and flute from an early age. I used to attend classical music concerts with my parents. My taste has evolved over time, progressive rock, Celtic music, blues and jazz. I was introduced to tenor and soprano saxophone.
About US
Jazz World Photo Competition
"Jazz is a life-long passion." And I like to listen to it through the lens of my camera …" says the founder of Jazz World Photo Patrick Marek.
The world competition for jazz photographers JAZZ WORLD PHOTO had its beginnings in 2013, being organized by photographer Patrick Marek and his friends – promoter Tomáš Katschner and photographer Ivan Prokop. In its first year, the competition was attended by many photographers from all over the world – 134 participants from 29 countries. International jury picked 3 winners, who accepted their prizes in person – 1st prize was awarded to Didier Jallais (France), 2nd prize to Rainer Rygalyk (Austria) and 3rd prize went to Miroslav Novotný (Czech Republic). Thirty selected photographs became the body of well received traveling exhibition. During the following year, this exhibition was shown to great applause at many festivals and in art galleries throughout Czech Republic, Slovakia and Belgium. In the second year, JAZZ WORLD PHOTO participation increased by 40% – to 187 photographers from 27 countries. The increase was unexpected – in the second year, the rules had changed, and the photographers were allowed to send in only pictures taken in that year. And the final result was surprising even for the independent Jury that evaluated the photographs anonymously. All three principal prizes went to authors from one country – Italy. The Jury awarded the 1st place to Andrea Rotili, 2nd place to Andrea Palmucci, and 3rd place to Fabio Orlando. The collection of 30 best photographs again forms traveling exhibition that is in high demand. Every year, the exhibition is accompanied by full printed catalogue. Jazz World Photo is a not-for-profit project aiming to promote jazz and jazz photography in the context of related genres like blues, funk, world music etc. Every year, the winners and jurors meet during the main concert at the international festival Jazzinec in Trutnov, Czech Republic. Both years of the competition were included in the events of the International Jazz Day sponsored by UNESCO. Last year's prizes were created by well known Czech art designer Jan Činčera, who is already working on the prizes for the next year.
THE JURY
Interantional Jury of The World Jazz Photo 2020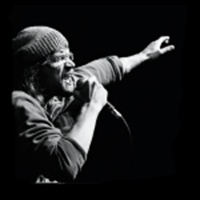 Well known singer, lyrics writer and musician, a personality that perceives and creates music through all the senses. In his songs, feeling, emotion and reason are in balance. He is a person with authority by nature.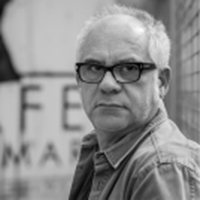 ANTONIO PORCAR CANO
Spain
Photographer passionate about jazz music, founder of the Facebook group Jazz Photographers. Winner of the prize Jazz Photo of the Year 2014 awarded by the Jazz Journalist Association and winner of 2014 Jazz in Motion Juried Photography Exhibition (CA).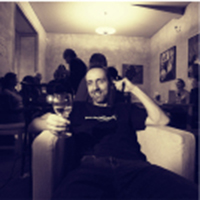 Tomáš Katschner
Czech Republic
Musician and producer, founder and program director of the Jazzinec Festival in Trutnov. He is a music programming director of Czech Radio. Founder and organizer of the Jazz World Photo competition.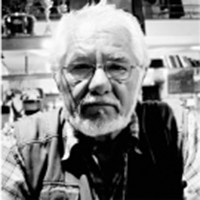 Photographer and cameraman. Before leaving Czechoslovakia, he worked ad photographer for Barrandov Film Studios and participated in creation of more than 35 films with well known Czech directors, among them Jiří Menzel, Juraj Herz and Vladimír Sís.
I am really pleased that photography I submitted to the competition has been appreciated. This is a great pleasure for me. I love all kinds of music especially jazz and blues. Music accompanies me almost all of the time. I don't have many occasions to photograph music events but when I do, I photograph them with pleasure.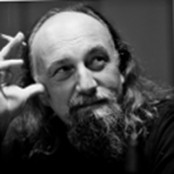 Patrick Marek
Czech Republic
Photographer who lives for jazz music. Creator and organizer of the worldwide joint photographic exhibition, the initiator, founder and organizer of the Jazz World Photo competition that developed out of the exhibition.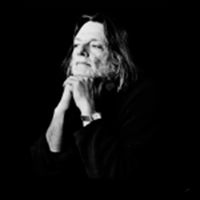 Ivan Prokop
Czech Republic
Freelance photographer and graphic artist. He focuses on music and theatre photography and is an author of many covers for audiovisual media. He cooperates with well known Czech and international music festivals. Chair of the JWP jury.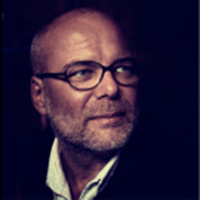 Jiří Turek
Czech Republic
Freelance photographer, who started his professional career in 1990 in the MF Dnes daily. He started freelancing in 1998 and became one of the most acclaimed portrait and commercial and advertising photographer well known locally and internationally. He also devotes his time to teaching.