WINNERS OF 2023
Jazz World Photo 2023
Hervé Escario / FR
Two magical discoveries changed Hervé's sensitive universe: Archie Shepp at the age of 12 and Josef Koudelka at 20. The photography, mainly in black and white, of jazz musicians but also of circus and dance artists became obvious. In conjunction with his job as a physical education and sports teacher, Hervé regularly collaborates with artists to illustrate their website, album cover and press photos. He is also one of the official photographers of the Tourcoing Jazz Festival, Dunkerque Jazz Club and Jazz en Nord Festival.
Dariusz Kwapisiewicz / PL
I live in the centre of Poland in Tomaszów Mazowiecki. A city surrounded by forests, situated on the banks of five rivers, a city with which the famous Polish photographer specialising in pictures of jazz musicians – Marek Karewicz – was connected. My love of photography was born out of my love of nature. It was nature that was the main subject of my photographs. I discovered jazz photography thanks to the "Love Polish Jazz Festival", which has been taking place in my town for several years now. It is thanks to this festival that once a year I can capture the unbridled expression of jazz musicians performing on stage. And I don't know what gives me more pleasure, taking photos or listening to live music. Probably both.
Dragoslav Nedici / RO
I am born in Timisoara, Romania. I start to shoot in 2008 but pure amateurly, in 2010 I am buying my first DSLR and I start to be second photographer toghether with my friend, theacher and mentor Liviu Tulbure  who was in that time oficial photographer in Garana Jazz Festival… and easily I starting to be adicted for this new passion…in 2014 I am going first time like accredited photographer in Serbia, at Belgrade Jazz Festival and there I meet a group of foreing journalists and photographers who accept me like a real pro… what I  not was…but I liked that very much and I become part of that gang. We are now very good friends  and we are seeng each other  in bunch of festivals in Europe. So I can tell that from 2014 I am staring to do this more seriously ,more demanding.  Now I am oficial photographer for Garana Jazz Festiva in Romania and for Pancevo Jazz Festival in Serbia, I colaborate wit some magazines , jazz portals and sites, I have bunch of photos in some books of jazz  muzicians interviews  writen by Adriana Carcu and Vojislav Pantic, lot of exhibition,colectiv and personal in Romania,Serbia, Rusia, in 2018 I was lucky and my photo was againe selected in 30 finalist of this contests with my photo of Mazz Swift , in 2020 my photo of Jazzmei Horn was selected from Jazz Journalist Associasions from USA to be photo of the year, and from 2022 I become full member of Jazz Journalists Associasion in USA.
About US
Jazz World Photo Competition
"Jazz is a life-long passion." And I like to listen to it through the lens of my camera …" says the founder of Jazz World Photo Patrick Marek.
The world competition for jazz photographers JAZZ WORLD PHOTO had its beginnings in 2013, being organized by photographer Patrick Marek and his friends – promoter Tomáš Katschner and photographer Ivan Prokop. In its first year, the competition was attended by many photographers from all over the world – 134 participants from 29 countries. International jury picked 3 winners, who accepted their prizes in person – 1st prize was awarded to Didier Jallais (France), 2nd prize to Rainer Rygalyk (Austria) and 3rd prize went to Miroslav Novotný (Czech Republic). Thirty selected photographs became the body of well received traveling exhibition. During the following year, this exhibition was shown to great applause at many festivals and in art galleries throughout Czech Republic, Slovakia and Belgium. In the second year, JAZZ WORLD PHOTO participation increased by 40% – to 187 photographers from 27 countries. The increase was unexpected – in the second year, the rules had changed, and the photographers were allowed to send in only pictures taken in that year. And the final result was surprising even for the independent Jury that evaluated the photographs anonymously. All three principal prizes went to authors from one country – Italy. The Jury awarded the 1st place to Andrea Rotili, 2nd place to Andrea Palmucci, and 3rd place to Fabio Orlando. The collection of 30 best photographs again forms traveling exhibition that is in high demand. Every year, the exhibition is accompanied by full printed catalogue. Jazz World Photo is a not-for-profit project aiming to promote jazz and jazz photography in the context of related genres like blues, funk, world music etc. Every year, the winners and jurors meet during the main concert at the international festival Jazzinec in Trutnov, Czech Republic. Both years of the competition were included in the events of the International Jazz Day sponsored by UNESCO. Last year's prizes were created by well known Czech art designer Jan Činčera, who is already working on the prizes for the next year.
THE JURY
Interantional Jury of The World Jazz Photo 2023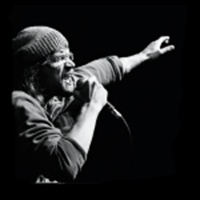 Well known singer, lyrics writer and musician, a personality that perceives and creates music through all the senses. In his songs, feeling, emotion and reason are in balance. He is a person with authority by nature.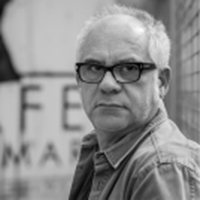 ANTONIO PORCAR CANO
Spain
Photographer passionate about jazz music, founder of the Facebook group Jazz Photographers. Winner of the prize Jazz Photo of the Year 2014 awarded by the Jazz Journalist Association and winner of 2014 Jazz in Motion Juried Photography Exhibition (CA).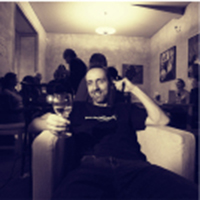 Tomáš Katschner
Czech Republic
Musician and producer, founder and program director of the Jazzinec Festival in Trutnov. He is a music programming director of Czech Radio. Founder and organizer of the Jazz World Photo competition.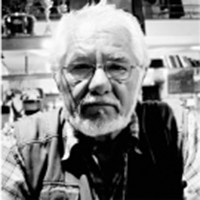 Photographer and cameraman. Before leaving Czechoslovakia, he worked ad photographer for Barrandov Film Studios and participated in creation of more than 35 films with well known Czech directors, among them Jiří Menzel, Juraj Herz and Vladimír Sís.
Having practised the profession of dental surgeon for 42 years, Didier Jallais has also led, in parallel, a career as a photographer, which he can now fully assume because he is retired. Very early on, in his adolescence, he was hit by a virus that was much less dangerous than the one that now occupies everyone's thoughts, and from which he has never tried to escape: photography. India (36 stays in this vast country!) and music, essentially jazz, remain his favourite subjects. He has exhibited in many places in France and abroad and has won several international competitions, including the jazz world photo competition in 2014 and 2018. Louis Armstrong, once, said of jazz: "What we play is life". It is this life that Didier Jallais tries to capture with his jazz photos, most of which were taken at the world-renowned festival, Jazz in Marciac, while keeping as a principle what Henri Cartier-Bresson so rightly stated one day: "To photograph is to put the head, the eye and the heart in the same line of sight".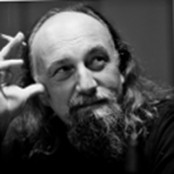 Patrick Marek
Czech Republic
Photographer who lives for jazz music. Creator and organizer of the worldwide joint photographic exhibition, the initiator, founder and organizer of the Jazz World Photo competition that developed out of the exhibition.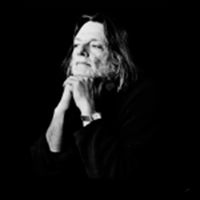 Ivan Prokop
Czech Republic
Freelance photographer and graphic artist. He focuses on music and theatre photography and is an author of many covers for audiovisual media. He cooperates with well known Czech and international music festivals. Chair of the JWP jury.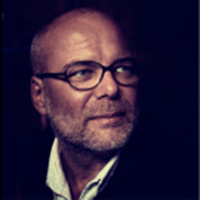 Jiří Turek
Czech Republic
Freelance photographer, who started his professional career in 1990 in the MF Dnes daily. He started freelancing in 1998 and became one of the most acclaimed portrait and commercial and advertising photographer well known locally and internationally. He also devotes his time to teaching.